Lono

ʻAʻohe ʻai waiwai ke hiki mai ka makahiki.

No food is of any value when the Makahiki festival comes.

Enjoy what you have now lest it not be of much use later.

— 'Ōlelo No'eau #125
Remember the last time you and your friends were getting ready to go to the beach . . . but then it poured rain and you had to stay home?

Getting rained out is junk for a beach outing. But in fact, rain is one of Hawaiʻi's most valuable resources. Learning more about the god Lono can help us understand why rain is a good thing.
Who is Lono?
Lono is the Hawaiian god of agriculture and rain. He appears in hoʻoilo (the wet season) as rain clouds and winter storms. Some poʻe kahiko (Hawaiians of old) describe Lono as the "akua poʻo huna i ke ao lewa," or the god whose head is hidden in the dark clouds. The water he brings, especially to the dry, leeward regions, helps keep the land fertile.
Legend has it that Lono is responsible for bringing cultivated plants to Hawaiʻi. This solidifies his important role in agriculture. Lono also is associated with the makahiki celebration. Makahiki is a time of peace and recreation. It's a time to celebrate the hard work of farming and enjoy the fruits of one's labor.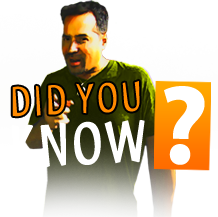 This rain god is related to the fire goddess. One of Lono's manifestations, Lonomakua, is in the Pele family. He is a makua kāne hanauna, or uncle, of Pele. He holds the important kuleana of guarding the sacred flame of the fire clan.
What are the kinolau of Lono?
Many different plants and animals are said to be forms of Lono.
Lono's kinolau include:
ʻuala (sweet potato)
ipu (gourd plant)
kukui (candlenut tree)
ʻamaʻu (fern)
hāpuʻu (tree fern)
maiʻa hinupuaʻa (the hinupuaʻa type of banana)
Parts of the kalo plant are used ceremonially to represent Lono, specifically lūʻau (young taro leaves) and the cup-shaped leaf of the ipuolono variety of kalo.
Natural phenomena we experience in hoʻoilo are also signs of Lono. These include clusters of dark clouds, thunder, partial rainbows, whirlwinds, and waterspouts.
Kamapuaʻa is another kinolau of Lono. So is the puaʻa hiwa, an all-black pig. The dark rain clouds sitting on top of a mountain are sometimes called ke ao puaʻa, or pig clouds.
Other forms of Lono, more bodies of Kamapuaʻa
The puaʻa, or pig, is important in traditional Hawaiian religious ceremony. The pig's body, or certain parts of it, served as a fitting sacrifice. When a pig could not be obtained, other things could be used in its place. Certain plants—collectively called puaʻa lau—and certain fish—collectively called puaʻa kai—can sometimes take the place of the pig as the sacrifice.
puaʻa lau (plant forms of the pig)
kukui tree (Aleurites moluccana)
lūʻau, young leaf of kalo (Colocasia esculenta)
ʻamaʻu (Sadleria spp.)
hāpuʻu (Cibotium spp.)
olomea (Perrottetia sandwicensis)
ʻuhaloa (Waltheria indica)
kūkaepuaʻa grass (Digitaria pruriens)
puaʻa kai (ocean forms of the pig)
humuhumunukunukuapuaʻa (Rhinecanthus aculeatus)
āhole (Kuhlia sandvicensis)
ʻamaʻama/ʻanae (Mugil cephalus)
kūmū (Parupeneus prophyreus)
pualu (Acanthurus xanthopterus and A. mata)
The abundant and varied kinolau of Lono remind us of his importance in daily life, especially for farmers.
What is Lono's role?
Kānaka (humans) appeal to Lono for rainfall and good crops and give thanks to Lono for a great harvest. Ka poʻe kahiko would conduct ceremonies for Lono in māpele, or agricultural heiau. These māpele are more numerous on the leeward side of islands, where the rainfall is less frequent than on the windward side.
A prayer for rain, from Na Pule Kahiko by June Gutmanis:

O wāhi mai e Lono Break through, o Lono
O wāhi ʻo luna Break through above
O wāhi ʻo lalo Break through below
O wāhi ka uka On the uplands
O wāhi ke kai On the sea shores
Ka poʻe kahiko were prolific farmers. They developed agricultural systems that were self-sufficient and sustainable. Their innovations, coupled with help from the akua, led to a plentiful harvest.
Lono was very important to agriculture. When a young boy was ready to take the role and responsibility of a man, he was "kā i mua," or thrust into the men's house. He was ceremonially dedicated to Lono. This marked the boy as a farmer, as someone who works together with Lono and the other akua to create abundance.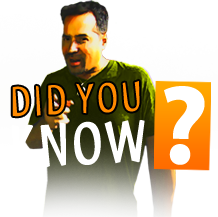 Traditional Hawaiian farming and fishing practices follow a sophisticated calendar system based on the phases of the moon. Check out a free online Hawaiian moon calendar here:
http://www.kamehamehapublishing.org/multimedia/apps/mooncalendar/
What is the connection of Lono and makahiki?
Imagine a local farmer. It's the end of a long growing season, and the crops are ready to be enjoyed. His work is demanding, and the hours are long. It is time to rest and celebrate a job well done. Harvest celebrations are common in agricultural societies. For Hawaiians, the celebration is called makahiki.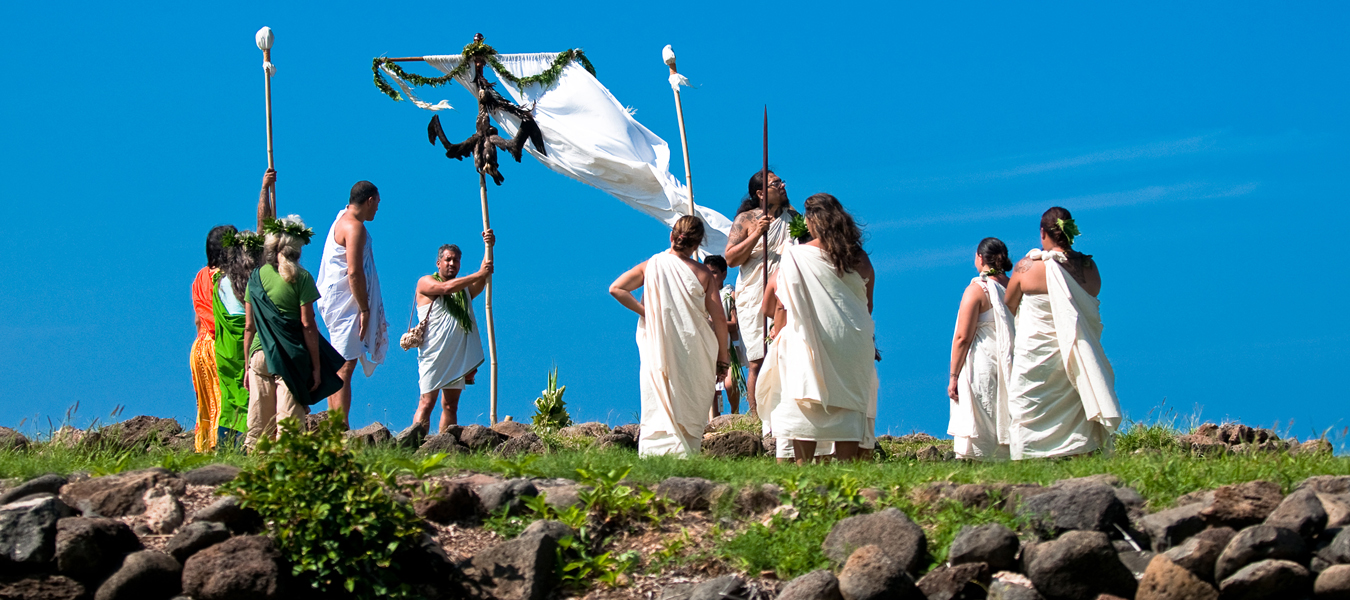 Makahiki marks the time of year when the god Lono returns to Hawaiʻi from Kahiki. It coincides with hoʻoilo, which begins in October or November. Makahiki lasts for roughly four months. This season is a time for rest and rejuvenation. Tribute would be given to the aliʻi, there were no wars, and games and sports were the main pastime.
A description of makahiki season is found in the Fornander Collection of Hawaiian Antiquities and Folk-lore:
And the deity had decreed his law that man was prohibited not to kill; war was prohibited and no fighting; the ocean was prohibited, not a canoe was to sail; the kapa block was prohibited and no cloth was to be beaten; the drum was prohibited to be beaten; the horn was prohibited to be blown; the land was prohibited to be loosened; the heaven was sacred to Lono; the thunder was sacred to Lono; the earth was sacred to Lono; life was sacred to Lono; the hills were sacred to Lono; the mountains were sacred to Lono; the ocean was sacred to Lono; the raging surf was sacred to Lono; the family was sacred to Lono; the sailing canoe was sacred to Lono. Thus the deity enumerated his laws, which the chiefs and the priests and all the people duly observed.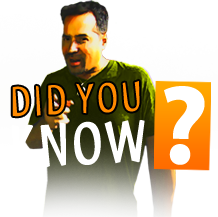 The appearance of the star cluster Makaliʻi (Pleiades) in the night sky was one of the signs of the arrival of the wet season and the makahiki celebration.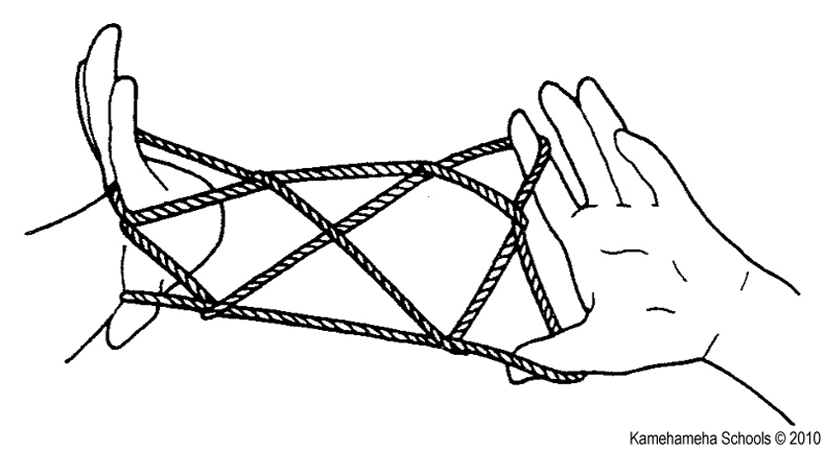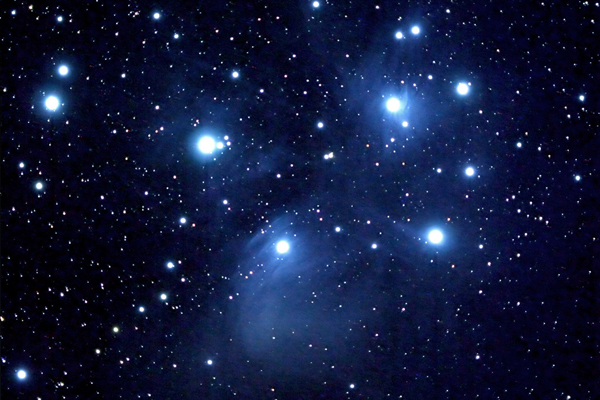 Lono today
Hawai'i continues to be a place that needs rainwater to sustain the land and produce crops. Learning about Lono helps us to understand Hawai'i's unique weather patterns and seasonal changes. With this understanding, we can again be self sustainable, like our kūpuna before us.
A prayer for abundance
Pule Hoʻūluulu ʻAi
From Hawaiian Antiquities by Davida Malo
E Kāne auloli ka honua!
Honu neʻepū ka ʻāina.
Ulu nakaka, kāwahawaha ka honua,
Ulu ka ʻai hāpuʻu, e Lono,
ʻOhi maloʻo, kupukupu,
ʻOhi ʻaʻā nā ʻuala o nā pali,
Pali kū kāwahawaha ka ua,
Ka ua hāʻule lani,
He hāʻule lani ka ʻuala.
He ʻāweu ke kalo,
He lauloa pili kanawao
O wao akua ka ʻai, e Kāne!
E Kāne! E Lono! Nā akua mahi ʻai,
Hoʻōla i ka ʻāina!
A pohō ka ʻai,
A ulu kupukupu,
A ulu lau poʻo ʻole;
A ʻo ka nui ia o ka ʻai
Āu, e Kāne a me Lono.
ʻĀmama. Ua noa.
O Kāne, transform the earth,
Let the earth move as one piece,
The land is cracked and fissured,
The edible fern yet grows, oh Lono,
Let kupukupu cover the dry land,
Gather potatoes as stones on the side-hills
The rain comes like the side of a pali,
The rain falling from heaven.
The potato also falls from heaven.
The wild taro is the only taro now,
The taro of the mountain patches.
The only food is that of the wilds, oh Kāne ! Oh Kāne and Lono! Gods of the husbandmen,
Give life to the land!
Until the food goes to waste.
Until it sprouts in the ground;
Until the leaves cover the land;
And such be the plenty
Of you, O Kāne and Lono.
The burden is lifted. We are free.